LIZ collection product information: Pleate pleat-Liz 1908-1 Beige White-Unlined-Body Memory Shaped
PINCH PLEAT
• There are 17 hanging header styles made-to-custom to fit rod or track. It is also called Double Pleated.
• It works for the track, traverse rod, channel rod, and pole with rings. Triple pleat is same as pinch pleat, and come with adjustable pin hooks.
• You can find out your curtains in our TWOPAGES Curtains. Great for any interior decor budget, free shipping, and your friends and family will want to know where you got those "great looking new drapes"!
Hypoallergenic and Skin-friendly
• Liz is made of 80% Polyester 20% Linen blend. Slub texture, skin eco-friendly, excellent colorfastness. Fabric front and back are with same texture, same color.
• People with allergies or sensitive skin will not need to worry about having an allergic reaction when touching the fabric.
4 Types of Drapery Liner Options
• There are four types to be selected: Unlined,Privacy, Room Darkening, Blackout, and Thermal Blackout.
• Choose from four different liners: meet your needs for managing light and privacy in your space. Let more light shine through by choosing the no-liner option, or go with a standard light-filtering liner for added privacy. You can also upgrade to a more opaque blackout liner to help block out up to 99% of incoming UV rays.
• TWOPAGES Memory Shape Training Curtain Technology enables the fabric to retain a crisp vertical line from ceiling to floor. Your drapes will hang straight, they will have beautiful folds and they won't flare at the bottom.
Enjoy Black Friday - Last Discount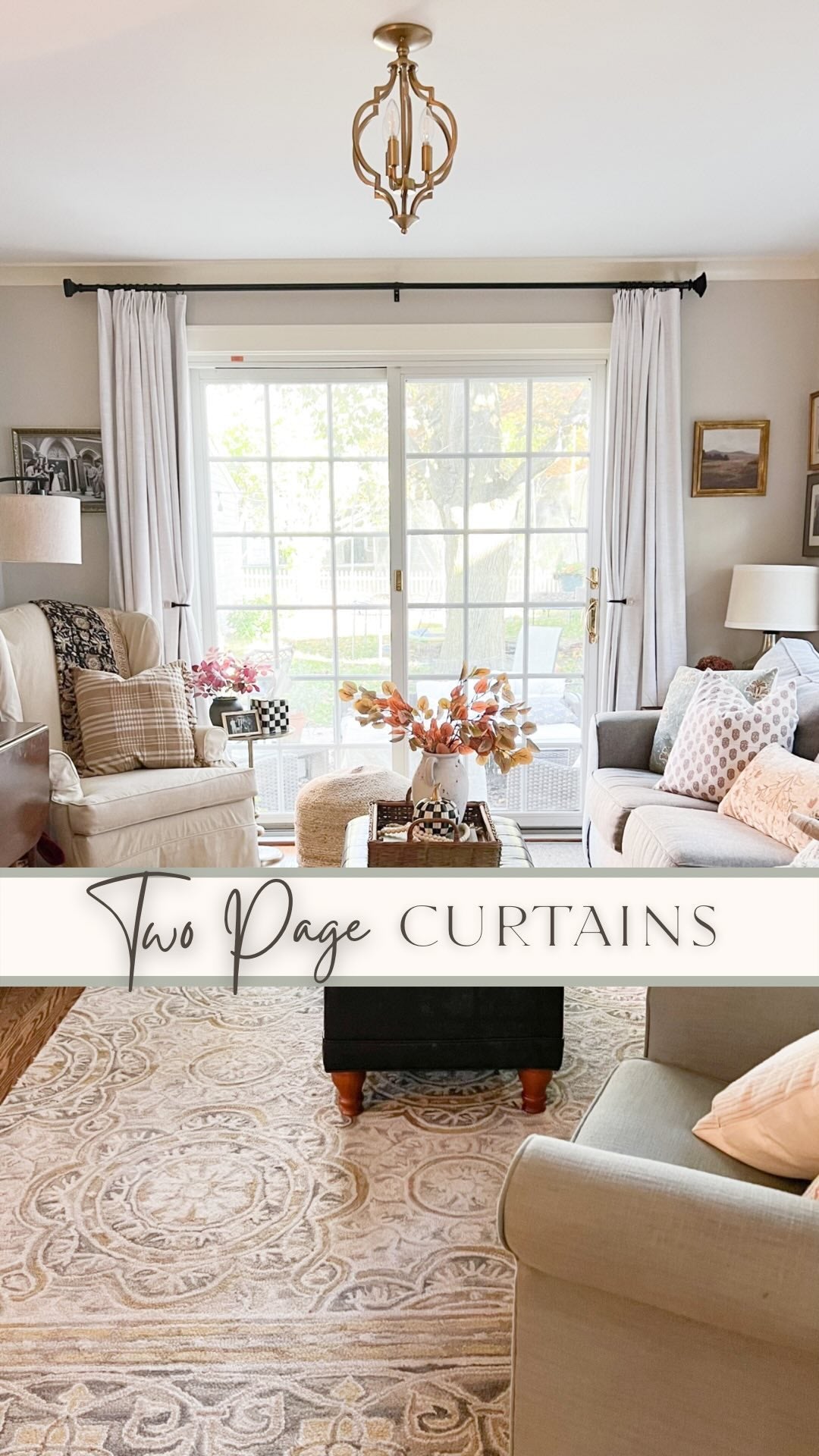 Customer Review
Alright, my curtains prior to this beautiful update from twopagescurtains were all wrong. After the addition my husband (he tried!) hung the rod wayyyy to low and too close the frame but we didn't change it until now and what a difference it makes!

How beautiful are these custom curtains from twopagescurtains These are the Liz linen in beige white. I love the tailored pleat and the thermal blackout liner. Perfect for cold NY weather.

These curtains come in many colors, fabrics, and pleats, and are customizable to your windows. Definitely check out twopagescurtains
- designedwithbliss
Customer Review
I ordered custom drapes and there was a problem so I contacted customer service and they were very responsive and helpful. They made and sent new drapes right away and they are absolutely perfect. The quality is superb and they hang beautifully. I will continue to buy from this brand for drapes throughout my home.
- Katie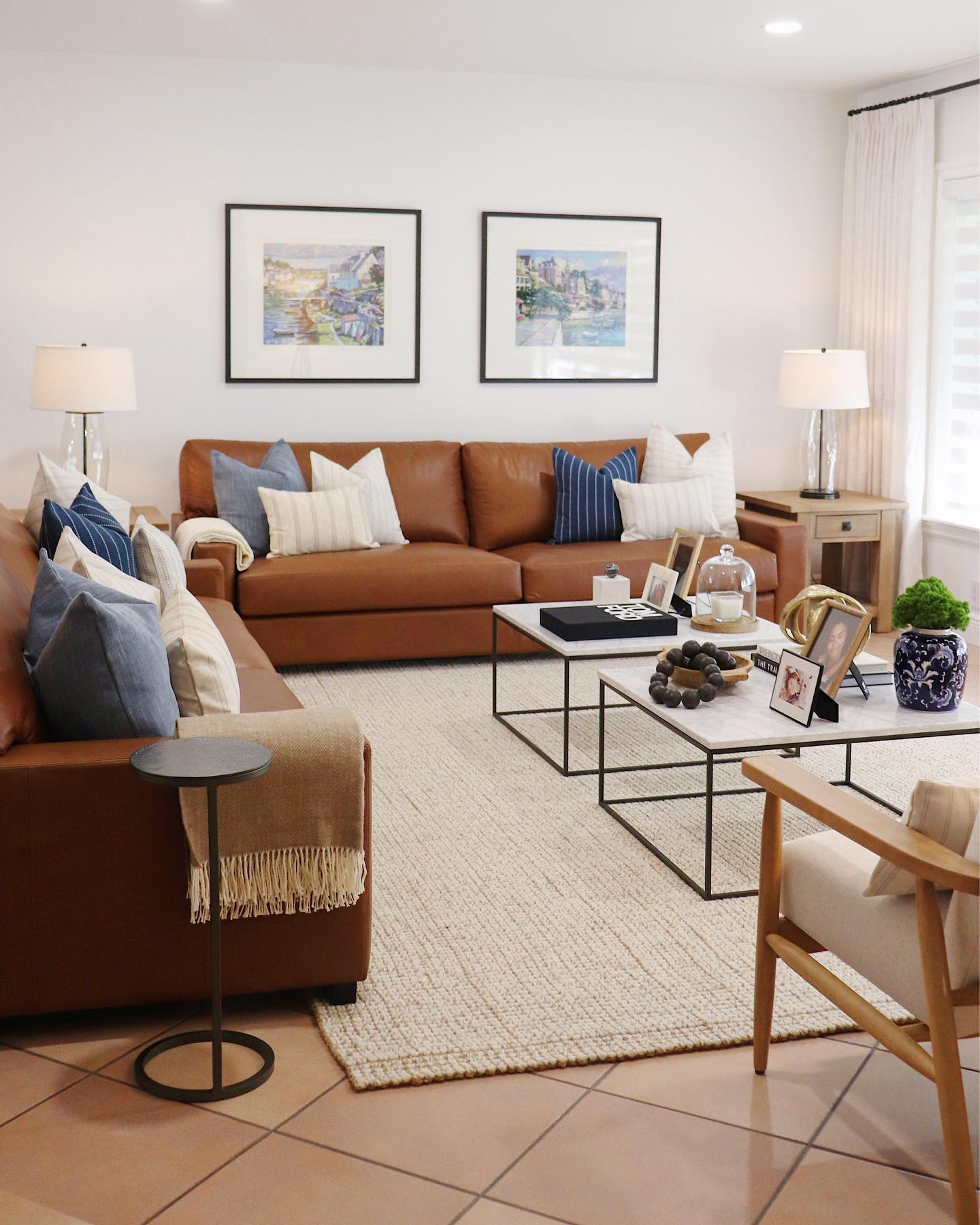 Customer Review
Great response and dialogue on a custom curtain order. Including with a split height curtain to clear a shelf. These are for a boat, to replace older lined curtains. The workmanship is excellent. I was able to easily sew on the unusual slotted boat/rv curtain tabs myself with a Singer sewing machine. The border is strong and offers great support.I was extremely happy with the level of personal interest in the end product, even going so far as to send pictures of a test sample for the custom split height corner.Superb service and value. They look great, and I will upload a photo once they are finish installed in the boat cabin.
- Mark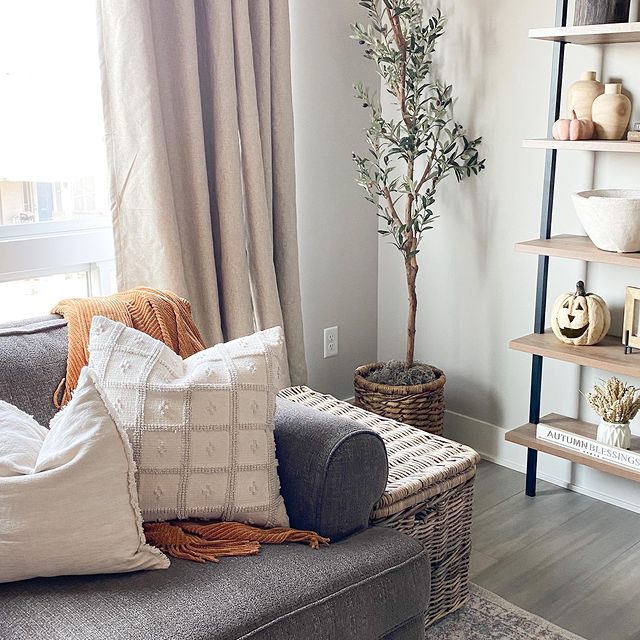 Customer Review
Absolutely love these curtains... I have purchased so many curtains to try to find the perfect ones but honestly I don't think I'll ever buy anything else besides these... I was hesitant purchasing curtains online but after reading reviews I took a chance.
- Christina Badia 
Customer Review
Twopages Curtains drapes are the best thing to happen to drapes. 💫 Tap the Amazon link in my bio to shop these exact drapes + rings
- Chrissymarieblog